Despite the massive popularity of football on the remote North Atlantic islands, rowing is actually the national sport of the Faroe Islands. Photo: Mortan Mortensen
Against all odds.
That pretty much sums up the situation every Faroese sports team finds itself in when it competes in international competitions. But one of the great things about sports is that you can never be 100 per cent certain of the result. The Faroe Islands have time and time again achieved the impossible with impressive victories against international competition – against all odds.
FOOTBALL
The Faroe Islands national football team beating footballing giants Austria in their first-ever competitive match must be considered one of the greatest David versus Goliath stories in sporting history. The match was played on September 12, 1990, in Landskrona, Sweden (the Faroe Islands didn't have their own FIFA-approved pitch at that time). About an hour into the match, Faroese footballer/salesman Torkil Nielsen skips past a few Austrian defenders and scores against Austrian goalkeeper Michael Konsel. Pure euphoria.
Faroe Islanders sitting at home watching the match on television can't believe what they're seeing. That exhilaration is eclipsed at the final whistle when Goliath finally tumbles to the ground. Faroe Islanders from all across the country leave their homes and gather in streets and centres to celebrate together long into the night. Upon their return home, the Faroe Islands national team are greeted by thousands of Faroe Islanders at the airport as national heroes!
Although the footballing results that immediately followed didn't quite live up to that first phenomenal result, Faroese football has progressed immensely in the past 25 years. Improved facilities, an influx of foreign players, qualified coaches, and financial backing from UEFA, among other things, have had a great impact on the domestic Faroese football league. Club teams regularly get good results in European competitions, and there are currently about 10 Faroese players playing professionally in various leagues in Europe. The latest evidence of the progress of Faroese football is two recent victories (home and away) against Greece in the 2016 European Championships Qualifiers. Against all odds.
Visit the Faroese Football Association's website to find more information about Faroese football.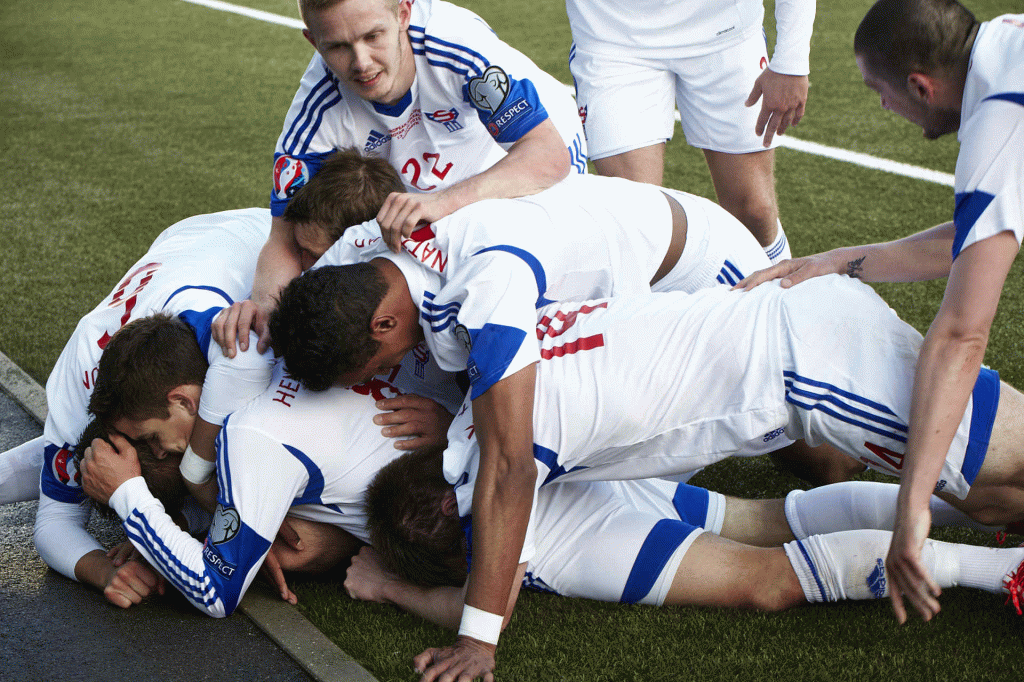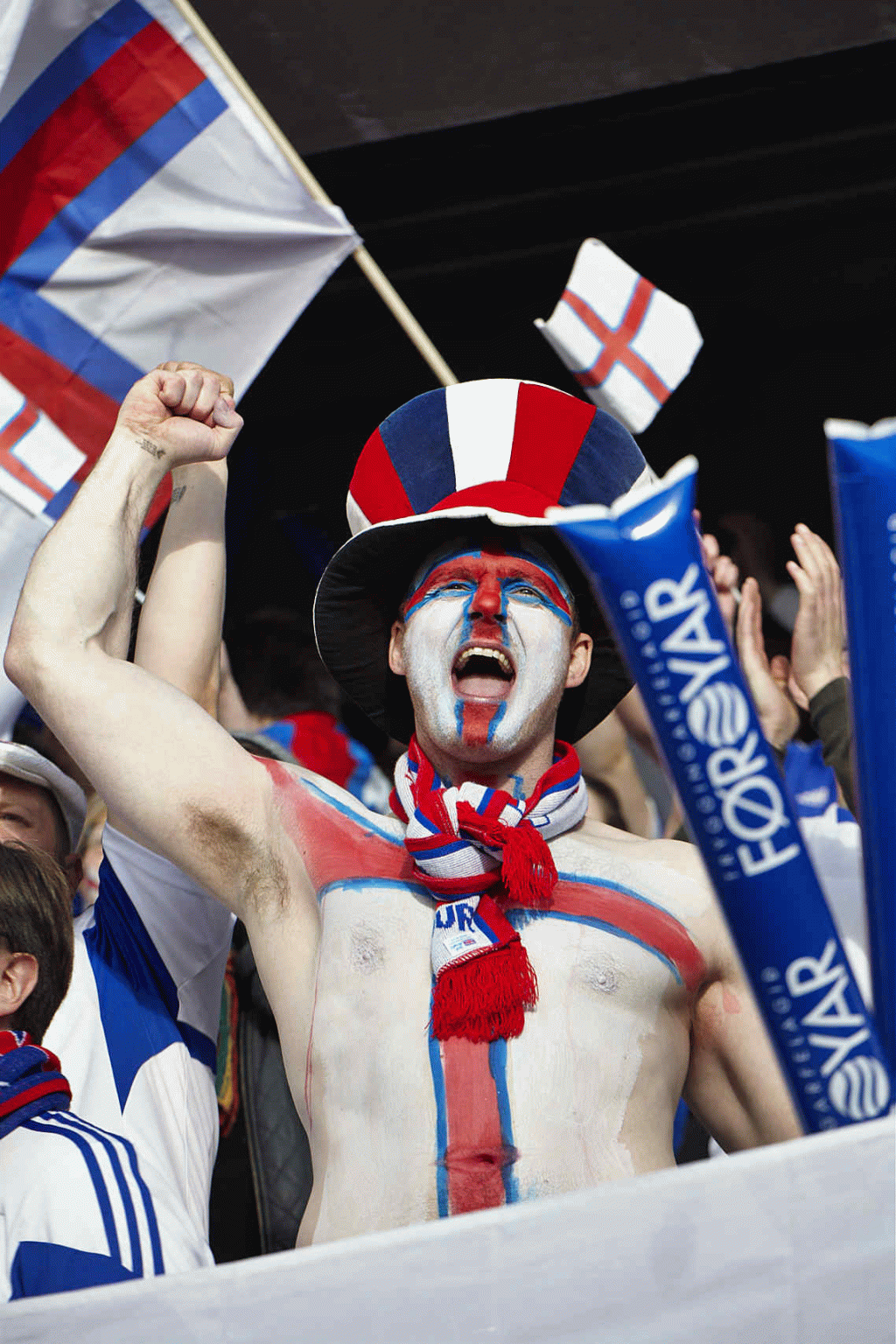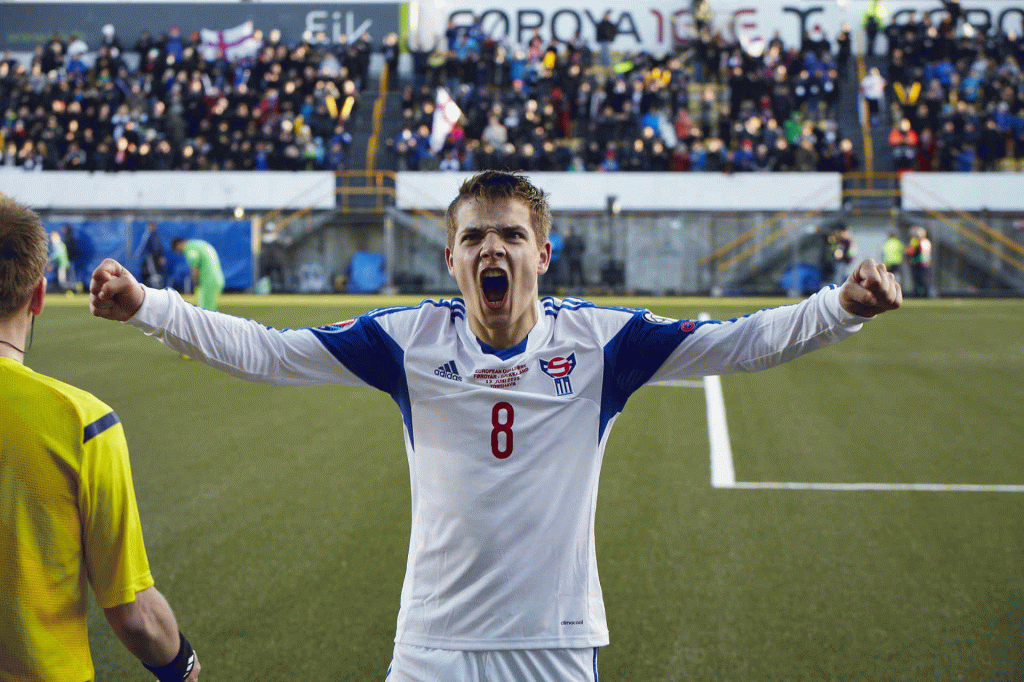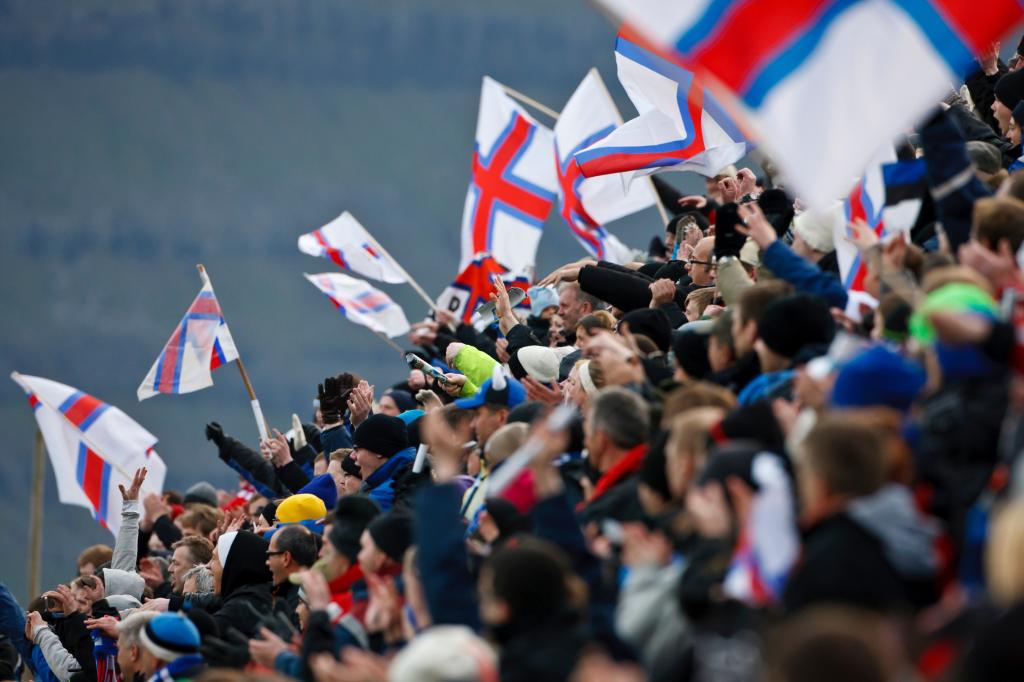 ROWING
Despite the massive popularity of football on the remote North Atlantic islands, rowing is actually the national sport of the Faroe Islands. Rowers use traditional open Faroese boats, ranging from six to ten oars, with races ranging in distance from 1000 to 2000 metres. The rowing season is short, from around early June to late July, but rowers train for many months leading up to the first competition. There are seven rowing races, held individually at regional village festivals. The final race is held during Ólavsøka in late July.
The races take place in the ocean, which means the wind, waves and currents are all important elements for the rowers to consider. In some cases, these elements almost single-handedly decide who wins. Although Faroese rowing boats do not compete at an international level, just the fact that small rowing boats can compete out in the North Atlantic Ocean is against all odds.
SWIMMING
In more controlled waters, Faroese swimmers have made quite the waves – none more than world-class swimmer Pál Joensen. Born and raised in the village of Vágur on the southernmost island of Suðuroy (population: 1400), Pál started honing his swimming skills in Vágur's 25-metre swimming pool (the standard size for competitive swimming is 50 metres).
Soon after, Pál started setting Nordic records and competing in European and World Aquatics Championships. In 2012, he won the Faroe Islands' first-ever World Swimming Championship medal (silver), a tremendous achievement considering the training environment Pál was brought up. That same year, Pál represented Denmark at the London Summer Olympics in three events. In honour of Pál and his achievements, the community of Vágur built a 50-metre swimming pool in 2015. Its name? Páls Høll (Pál's hall), of course!
Pál Joensen's talent and relentless determination have yielded unprecedented success with regard to Faroese sport. This has propelled him to the very top of the list of Faroese athletes. Pál is a source of inspiration for Faroese swimmers and athletes as a whole – the perfect example of achieving the seemingly impossible, even when you're up against all odds.
Visit the Faroe Islands Swimming Association's website for more information about swimming in the Faroe Islands.
OTHER SPORTS
Handball, gymnastics and athletics are among the other sports that are played in the Faroe Islands.