A CONVERSATION WITH A FAROE ISLANDER
Each country has certain stereotypes associated with its people and culture – some true, some false. It's of course impossible to generalize over the traits, beliefs, habits and attitudes of each and every Faroe Islander, but perhaps this fictional conversation between a Faroe Islander and a foreigner can give you a taste of what a "typical" Faroe Islander is like.
Hans (the most common Faroese name) is from the Faroe Islands and Sarah is a visitor from abroad. This is Sarah's first time in the Faroe Islands.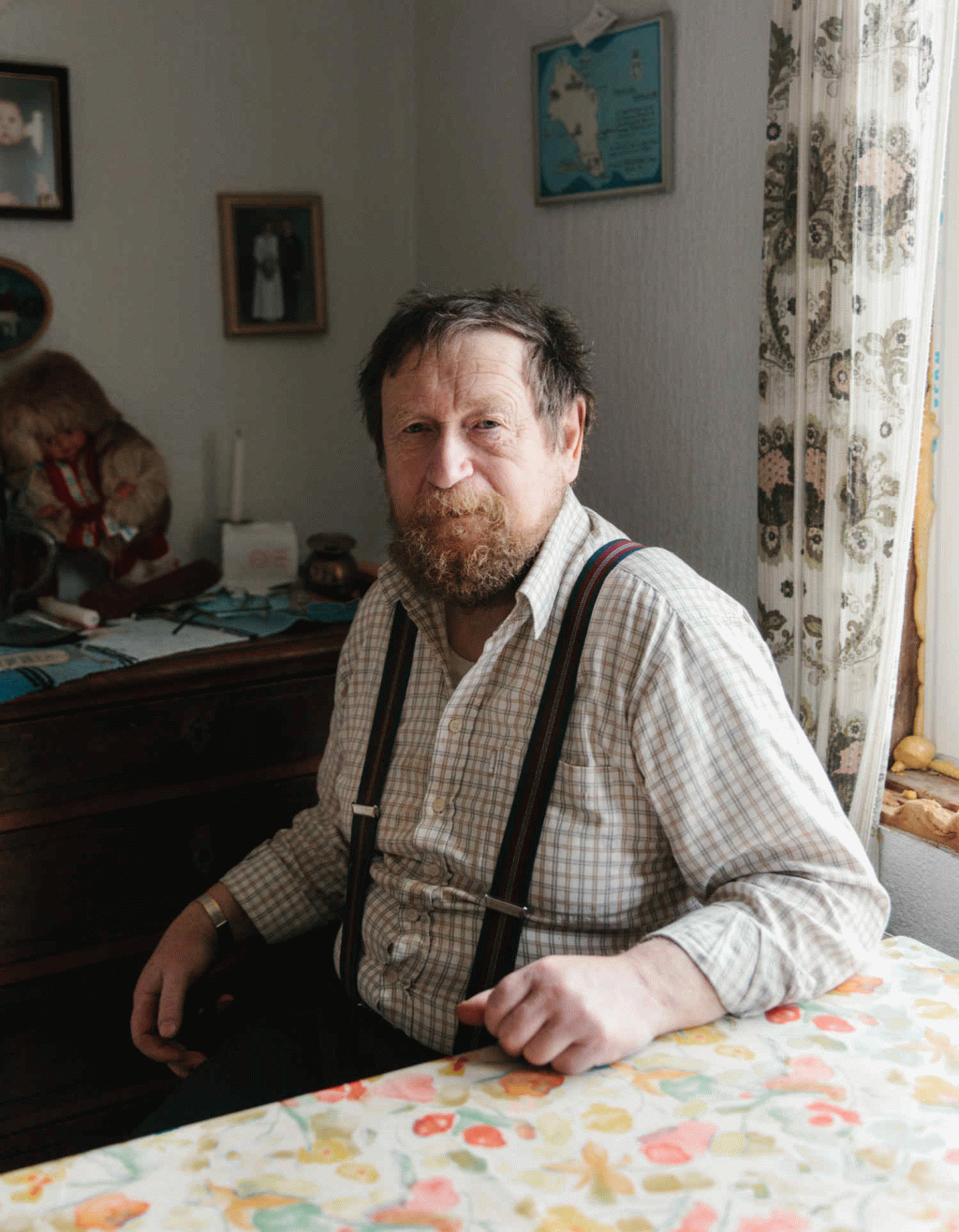 Sarah is lost. She needs help with directions and approaches a stocky middle-aged man with a moustache wearing a wool jumper and leather clogs at a petrol station.
"Excuse me, could you please explain how I can get to Kalsoy?" Sarah asks politely.
"Eh, yes, yes," Hans replies, tentatively.
"It is very easy," he says with his thick Faroese-English accent.
"You just drive that way until you come to Skipanes, then you follow the sign towards Leirvík. It is no problem, no problem."
"OK, great, thank you," says Sarah.
Hans nods as he turns to get into his old pickup truck.
"Do you know if a bus goes to Kalsoy?" Sarah hurriedly asks before Hans opens the door.
"Yes, wait at this bus stop and the next bus will take you to Klaksvík, then you can take a ferry to Kalsoy," says Hans.
"Great, one more thing. Do you know if I can buy food in Kalsoy or should I bring a packed lunch?"
Hans pauses for a moment and then says: "There is no food to buy on Kalsoy. But my sister lives there. I can ask her to make you a real Faroese dinner with dried lamb and bread. It is very good!"
Hans' eyes light up as he talks about his favourite Faroese dish (Faroe Islanders love Faroese food, they love talking about Faroese food, and they love sharing Faroese food with foreigners).
"Oh, that would wonderful," says Sarah. "Thank you very much!"
Hans nods.
"I'm still a little confused about how to get to Kalsoy," Sarah says clenching her teeth as she smiles.
"No problem, you can just come with me, I can take you to the ferry," says Hans.
"Oh, are you sure?" asks Sarah.
"Yes, yes, of course. I need to meet someone but that is not until later."
"Oh, how nice of you, thank you very much," says Sarah.
Hans nods.
Sarah is quite open and chatty, whereas Hans is a little bit shy and reserved, albeit friendly. The first time Hans puts more than two sentences together is after a few minutes of their drive. The subject is one of great importance for Faroe Islanders: the weather. (Faroe Islanders love talking about the weather. And because the weather is so highly changeable, it's a subject you can talk about all day all the time.)
"So what do you do?" Sarah asks.
"I fish in Greenland," says Hans, modestly. Judging from his appearance and choice of vehicle, you would not have guessed that Hans is, in fact, a wealthy skipper of a fishing vessel.
Hans is not particularly fond of speaking about himself so instead of elaborating he asks Sarah about her life. Among a host of things, Sarah talks about her love of beautiful landscapes and cold destinations.
"You like cold?" Hans asks, a little confused. "I don't like cold very much. When I go on holiday, I want to see the sun!" (Faroe Islanders usually holiday in sunny destinations).
They've now driven for almost 45 minutes and are closing in on Klaksvík. Sarah's keen interest in Faroese culture has delighted Hans. He wants to give her a gift before taking her to the ferry so he stops by his house and grabs a 'skóleistur' (a shoe/sock knitted from woollen yarn) that his wife makes using wool from the sheep on their farm.
"Thank you so very much, this is too much!" exclaims Sarah as Hans hands her the gift.
Hans nods.
They make their way to the ferry and arrive just in time. (Faroe Islanders are always late).
As they shake hands and say their goodbyes, Sarah is reminded about Hans' meeting that he had mentioned earlier.
"Won't you be late now?" Sarah asks.
"Oh, maybe, but it is no problem. "Verður tað ikki í dag, so verður tað í morgin," Hans replies with a big grin as he cites the Faroese slogan: "If not today, then tomorrow."