FREQUENTLY ASKED QUESTIONS
Here is an overview of frequently asked questions related to the Closed for Maintenance working days.
1. WHAT WILL I NEED TO PAY FOR?
You will need to pay for your flight ticket. We have an agreement with the national airline, Atlantic Airways, about promotion codes, which provide a discount for participants, when purchasing the tickets. Accommodation and food will be provided during the Closed for Maintenance period. 
 
2. WILL I NEED A WORK PERMIT?
All non-Nordic citizens will be required to obtain a work permit. The process of obtaining a work permit is simple and we will take care of the applications for you. We will provide more information and guidance once you have been admitted to the Maintenance Crew.
3. DO I NEED SPECIAL QUALIFICATIONS TO PARTICIPATE?
Volunteers must be 18 years of age before the working days. Projects will be of various difficulty levels, meaning all volunteers do not need to be highly skilled. A willingness to assist and the ability to walk on uneven terrain is the only criterion.
4. WILL LOCALS ALSO PARTICIPATE?
We reserve spots for locals who want to lend a helping hand. In addition, there will be one or more local project leaders managing the projects. People from the tourism industry, such as regional tourist information centers, Visit Faroe Islands, incoming agencies, etc., will also take part. We aim for a 50/50 – foreigners to locals ratio.
5. HOW WILL I BE ACCOMMODATED?
Accommodation will be provided to all volunteers during the working days. Volunteers will be staying in the villages where they will be working. Accommodation will be basic, but good. Volunteers should expect shared bedrooms and facilities. If volunteers wish to arrive prior to the Closed for Maintenance period or stay for longer to explore the islands more (as many do), they need to book and pay for accommodation.
6. WILL FOOD BE PROVIDED?
Breakfast, lunch, and dinner will be provided for all volunteers during the maintenance period. Volunteers will also receive a light meal upon arrival, and a meal during the celebratory party on the final day. We do our best to provide vegetarian and gluten-free options, but it can be challenging on some of the more remote working sites.
7. HOW WILL I GET FROM ONE PLACE TO ANOTHER?
The coordinators will make sure that buses and ferries transport volunteers from start to finish, without charge. However, volunteers will need to book and pay for transportation back to the airport after Closed for Maintenance has concluded.
8. WILL THERE BE ANY FREE TIME?
There will be free time in the evenings. Should you wish to see more of the islands, you are welcome to book your flights to stay some extra nights.
9. WHAT LANGUAGE WILL BE USED WHILE WORKING?
All communication will be in English, but you might learn some Faroese words.
10. HOW WILL IT ALL END?
All volunteers will be invited to a big celebratory party on the final evening with free food, drinks, and entertainment.
11. IS THERE A MORE DETAILED ITINERARY?
A detailed overview of the program will be posted and shared with all volunteers closer to the event.
12. WHAT TYPE OF CLOTHES SHOULD I BRING?
The weather in the Faroe Islands is famously unpredictable. It is a good idea to pack a variety of clothing, suited to all sorts of weather.
We recommend a comfortable sweater, rainproof coat, and trousers, as well as sturdy walking shoes or rubber boots. Laundry facilities will be available if needed. Each volunteer will receive a woolen beanie, made by a Faroese designer.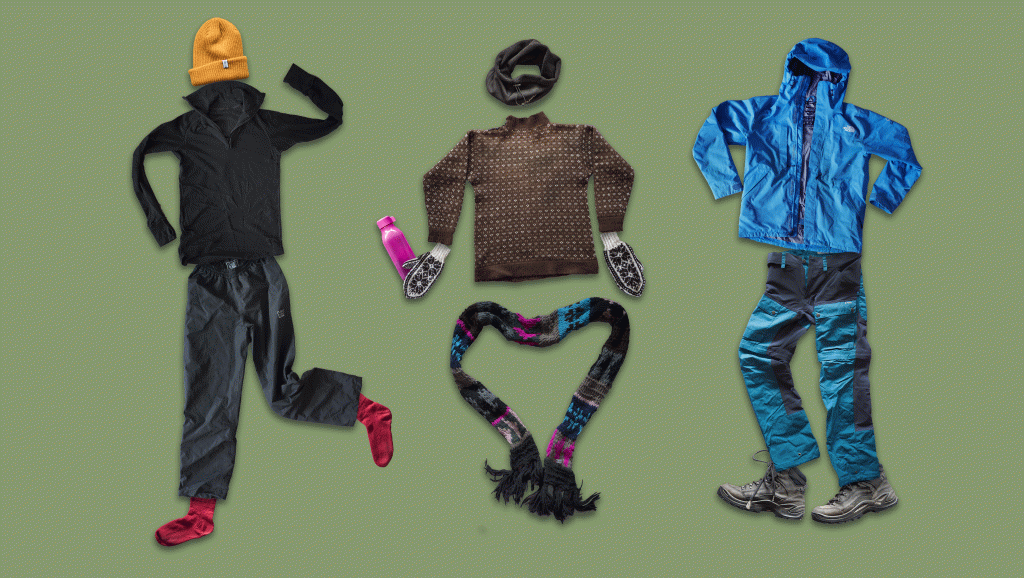 13. IF I COME WITH FRIENDS, WILL WE BE ABLE TO WORK TOGETHER?
Yes, during the registration process you can write the names of those traveling with you in a comment box. But you must sign up and pay separately. We will try our best to ensure that you will work on the same project as your friend and maybe even get to share a room.
14. ARE TOURISTS CAUSING PROBLEMS IN THE FAROE ISLANDS?
Most tourists travel to the Faroe Islands for the nature and the work that will be carried out for this project will, therefore, to a large degree focus on maintaining or building paths in popular areas.
A growing number of visitors in some areas have caused problems with erosion and safety concerns. However, the Faroe Islands is still in its early days as a tourism destination. Our goal is to mend paths where it is necessary and guide people safely to prevent issues from evolving.
15. WHAT WILL BE MAINTAINED/BUILT?
Information about the specific projects during a given year is updated once they have been selected in coordination with municipalities and tourist information offices across the country. You can find the list here along with an overview of previous projects.
16. CAN I CHOOSE WHICH PROJECT I WOULD LIKE TO WORK ON?
No. Volunteers will be assigned to different projects based on a variety of criteria that will aim to provide the best experience for all involved.
17. I'M SOLD! HOW DO I SIGN UP?
Sign up here!
19. ARGH! I WAS TOO LATE TO SIGN UP. CAN I SIGN UP FOR NEXT YEAR?
Ah, too bad! You can't sign up for next year just yet, but if you give us your e-mail address by signing up for the newsletter, we can notify you about when registration for next year's project will open. 
If you didn't find an answer here, please e-mail your question to info@visitfaroeislands.com and we will reply as soon as possible.
READ MORE