BROCHURES, MAPS AND LOGOS
Below is a selection of brochures that Visit Faroe Islands has published over the years. Some of them are no longer available in paper copies, but we have chosen to include them on the webpage as pdf's that can be browsed through or downloaded.
The brochures can be obtained by contacting Visit Faroe Islands – see details below.
READ NOW OR DOWNLOAD
By clicking on the picture, you can read the brochure online. You can also download the brochure by clicking on the link underneath the picture of the brochure.
ORDER
You can order a paper version of selected brochures by sending an email to [email protected] The brochure will normally be shipped within a few working days.
TOURIST GUIDE 2022
The tourist guide contains all the practical information you may need for exploring the Faroe Islands.
HIKING IN THE FAROE ISLANDS
Fresh air, wind in your hair, tall mountains, sunny valleys, fascinating fog, beautiful lakes, grazing sheep and breathtaking views. These are some of the things you will experience while hiking in the Faroese mountains.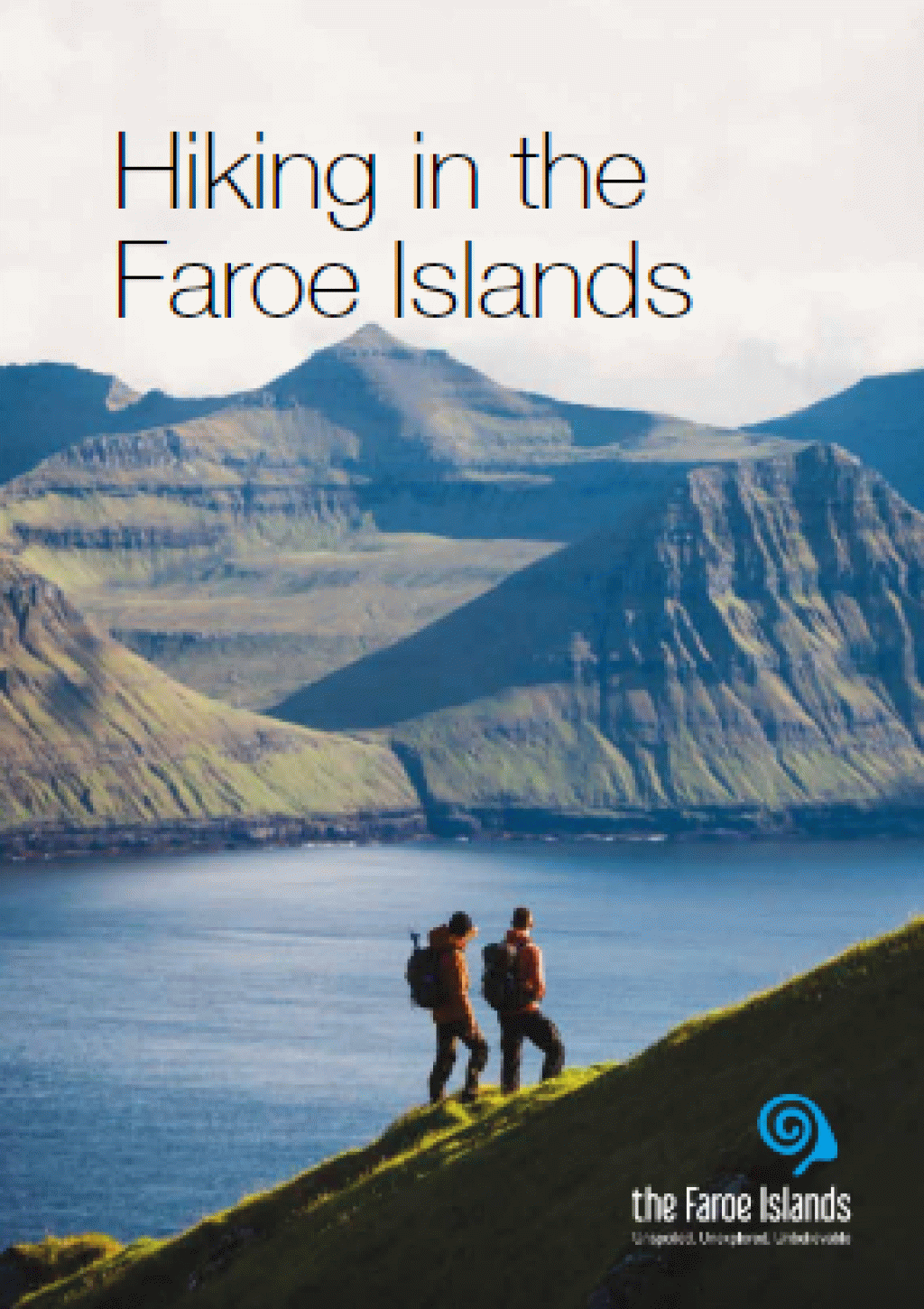 BIRDS OF THE FAROE ISLANDS
Read and also download a PDF version of this brochure. We recommend downloading the brochure as it is handy to bring along if you plan on bird-watching in the Faroe Islands.
SAFE TRAVEL
We have produced a 'safe travel' leaflet that provides important information about how to travel in the Faroe Islands. On the back page, you can fill out the information about where you plan on hiking and when you expect to return. Leave the leaflet under the windshield of your car or at your place of accommodation. That way relevant authorities can be notified should you not have returned by the time you have stated. The leaflet can be downloaded or picked up at regional information centres, car hires, on the Smyril Line ferry, at Vágar Airport, among other places.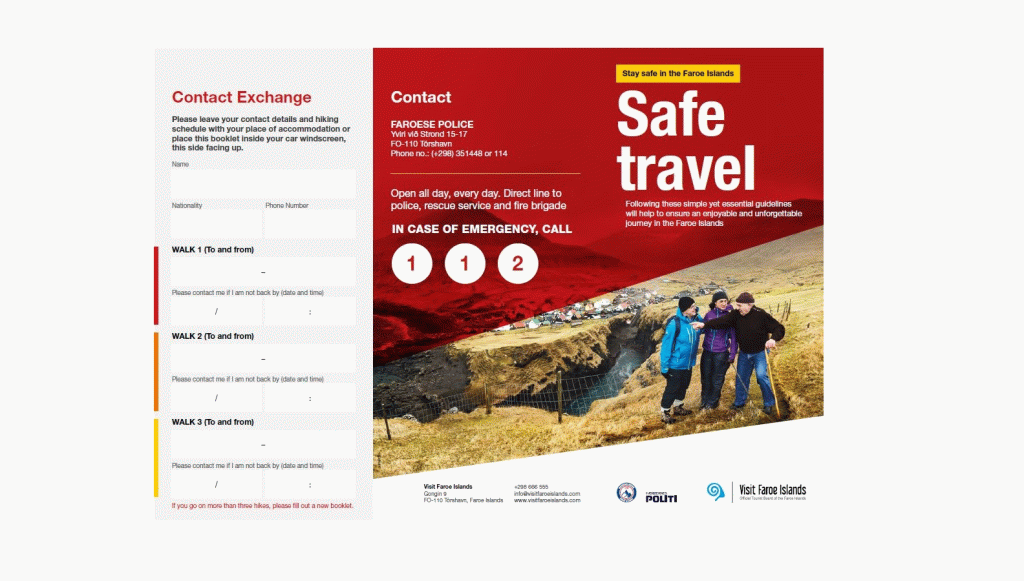 CAMPING IN THE FAROE ISLANDS
This brochure includes an overview of the various designated campsites and contact information to each site. The information is in English and German.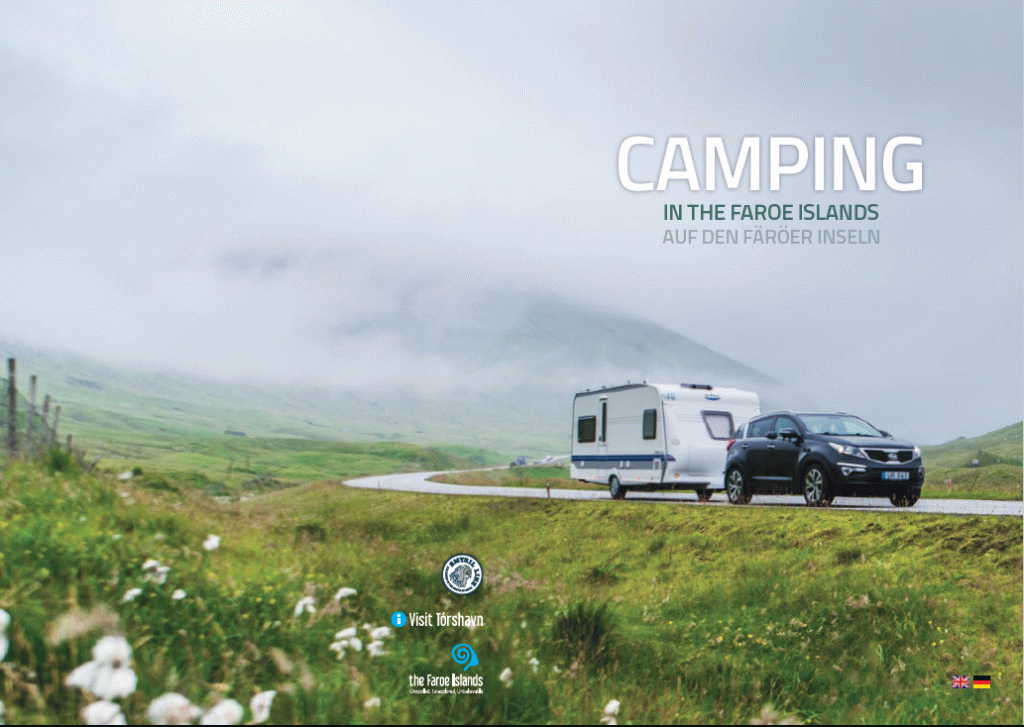 CYCLING IN THE FAROE ISLANDS
Browse through our brochure about cycling in the Faroe Islands and find inspiration about where to bike. Seeing as this brochure is rather old, it is only available in PDF format. Notice also that some of the phone numbers and contact information in this brochure may be out of date and therefore incorrect. Contact the Regationl Information Centre in your region if you need further help and updated contact information.