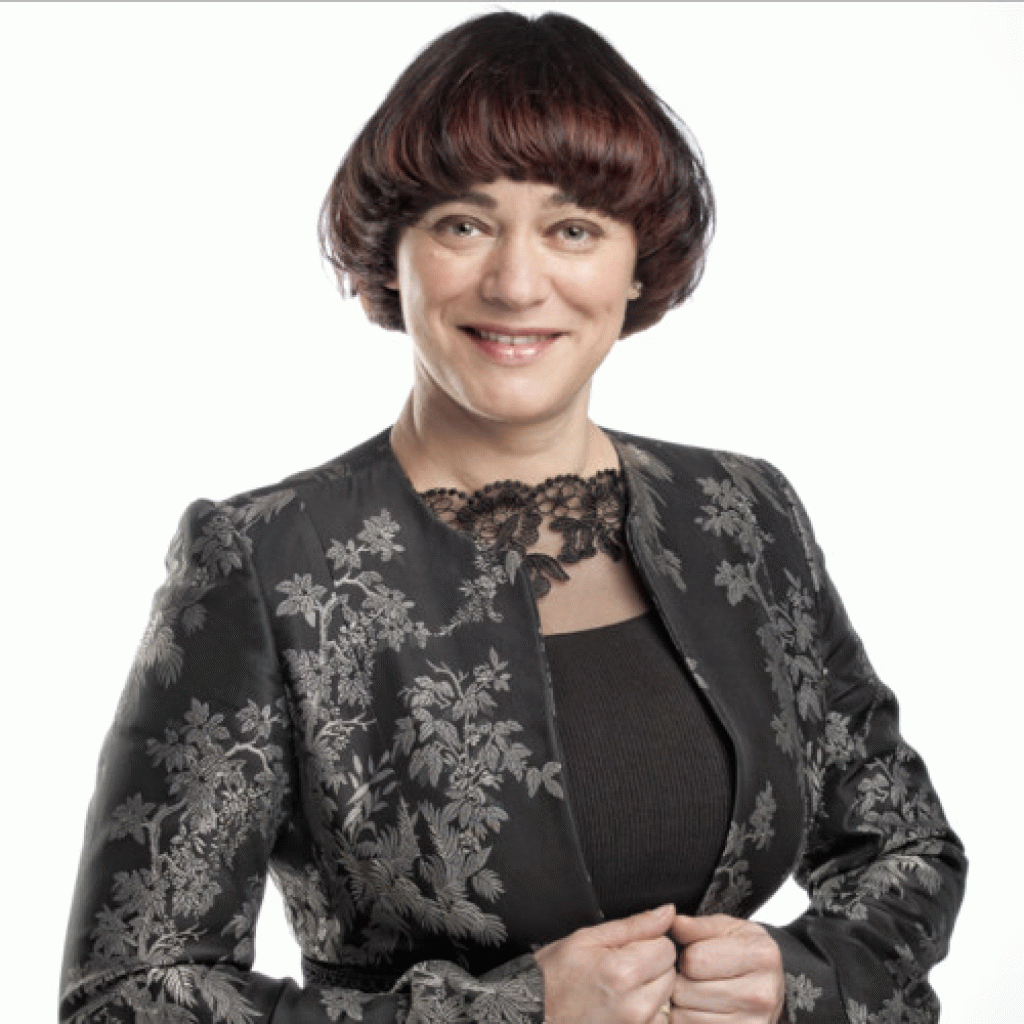 Jóhanna á Bergi is the CEO of Atlantic Airways, the Faroese Islands' own national airline. At a lunch in the new Hilton Garden Inn Hotel in Tórshavn, we talked about her visions and challenges in making the airline as sustainable and responsible as possible. Atlantic Airways is one of the main players in the islands when it comes to moving towards a sustainable economy.
"Ideally you should step into an Atlantic Airways plane on your journey to Vagar Airport, and already feel you are part of a unique and sustainable environment"
This is the plan, says Jóhanna, and there are many steps to take in responsibly leading an airline these days.
"Our core task is to connect the Faroe Islands and to make them accessible – both for locals to travel the world for work, studies, business, medical reasons etc., but indeed also for leisure and pleasure. Atlantic Airways is a vital part of creating the ground for tourism in the Faroe Islands, through an extensive network of 10 different destinations (some seasonal) with the Faroe Islands as the cornerstone."

"As hotel capacity was a bottleneck for growth in tourism, Atlantic Airways decided together with the pension fund LÍV to build a hotel in the capital Tórshavn. The Hilton Garden Inn Hotel in Tórshavn, opened in 2020."
Helicopter service is vital for the remote islands and 4 days a week Atlantic Airways offer scheduled helicopter service to connect the 10 heliports in the islands, and provide full charter operation.
"Atlantic Helicopters always have a helicopter with a crew on stand-by 24 hours a day 365 days a year for search and rescue and the transportation of patients (HEMS) – the helicopter is specially equipped for this purpose. Search and rescue are a national obligation, but the Ministry of Fisheries and Maritime Affairs has formed an agreement with Atlantic Airways to undertake these tasks."
Atlantic Airways has also had contracts with oil companies drilling on Faroese territory concerning the transportation of patients and to be on call whenever any assistance is needed.
The helicopter crew participates in training exercises every week in rescue on land and at sea, and we have constructed an effective and skilled rescue team with years of experience in this service. 
Atlantic Airways supports the Faroese Islands' government by embracing tourism as a strategic sector for healthy growth.
"After all, we are an islands' nation – you have to fly to come here"
says Jóhanna, and it is part of Atlantic Airways' Corporate Social Responsibility to maintain a vital airbridge between the islands and to the outside.
"We take our role in local society very serious, and we want to spend our Marketing Money with a purpose."
An excerpt from AA's stakeholder policy explains the relationship with regards to the local community:
"Atlantic Airways aims to be a valued and respected member of our local society, creating value, competence, and jobs to the Faroese community.
We actively engage with the Faroese community and culture life, and wish to be perceived as an active and responsible corporate citizen involved in the Faroese society. As one of the largest companies on the Faroe Islands, a society of around 53,000, we play a central role in Faroese business and act as a significant employer. In line with Atlantic Airways' focus on Corporate Social Responsibility, we seek to incorporate a responsible approach in our operations, including reducing any adverse effects on the Faroese environment. We therefore view the performance of the company in conjunction with our environmental and social impact."
Atlantic Airways offers young people and students especially discounted tickets in a program called SVEIGGJ (youth).
In line with winning and keeping young talent in a remote location, the program helps to bring Faroese youth and students living abroad, closer to home, and to make it more interesting for youth to live and study in the Faroe Islands – a significant step to follow SDG 4 (Quality Education) of the UN Agenda 2030.
"We also support Faroese artists to work outside the islands in a joint effort with the Nordic House, the Torshavn Municipality and the Ministry of Foreign Affairs. It is important to expand their opportunities and network for increasing learning and competence."
Atlantic Airways flies directly to the Faroe Islands from several cities in Denmark all year. Additionally, they offer scheduled routes from Paris, Edinburgh, Reykjavik, and Oslo, as well as seasonal routes to Barcelona, Mallorca and Gran Canaria. Amsterdam and London are on our list as additional destinations, as well as a spring or autumn route directly to New York.    
Besides Atlantic Airways, also Widerøe Norway and SAS connect with Vagar Airport.
Says Jóhanna:
"Tourism was growing steadily before COVID struck and we hope to catch up on 2019 figures again this year".
credit: Nicolás Vera-Ortiz
For more information on the airline see the new website of Atlantic Airways!
Come and visit the Faroe Islands with your sport, cultural or business event!
 
More stories and talks with influential and innovative people from the Faroe Islands, case studies and updates you find on the LinkedIn Showcase of Visit Faroe Islands Meetings: https://www.linkedin.com/showcase/visitfaroeislandsmeetings